Lauren G. Disston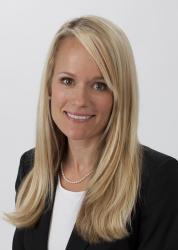 Phone: (510) 430-1518
Fax: (510) 382-1166
Lauren Disston is a member of the Estate Planning, Trust and Probate Section of the State Bar of California and is considered an expert in negotiation and negotiation psychology.
Lauren Disston joined Vaught & Boutris LLP in 2013 and specializes in estate planning, litigation matters, probate, and trust administration. She is considered an expert in negotiation and negotiation psychology.
Ms. Disston's distinguished career includes deep experience in both criminal and civil law. Prior to joining Vaught & Boutris, she spent five years as an expert solo practitioner. Highlights of her work included:
Drafting estate plans and handling trust administrations for clients
Briefing and arguing cases before the California Court of Appeal, 1st District
Handling criminal appeals for the First District Appellate Project in San Francisco
Performing legal research and writing bench memos for a U.S. District Court judge
Assisting former federal prosecutors at the law firm Ramsey & Ehrlich on multiple matters, including a federal antitrust case
Before opening her solo practice, Ms. Disston was an associate with Arguedas, Cassman and Headley in Berkeley, where she worked on all aspects of state and federal criminal defense. Her cases included defense representation of obstruction of justice, perjury, and failure to pay payroll taxes.
Ms. Disston began her career with a six-year tenure at the Alameda County District Attorney's Office. She gained extensive litigation experience as a deputy district attorney, including 15 jury trials taken to verdict and over 20 court trials. She successfully tried cases involving domestic violence, pimping, elder abuse, reckless driving, and driving under the influence of alcohol. Ms. Disston also conducted 80 preliminary hearings for cases including special circumstances first-degree murder, sexual assault, and domestic violence.
Ms. Disston earned her Bachelor of Arts degree at Stanford University, where she was Phi Beta Kappa and graduated with honors in 1996. She was awarded a full academic scholarship to the University of California, Berkeley's Boalt Hall School of Law and earned her J.D. in 2000. She was admitted to the State Bar of California the same year.

Admissions
State Bar of California, 2000
U.S. District Court, Northern District of California, 2007

Education
J.D., University of California, Berkeley, 2000
B.A., Stanford University, 1996 (Phi Beta Kappa, with honors)

Professional Associations
East Bay Trusts and Estates Lawyers
Alameda County Bar Association
Estate Planning, Trust and Probate Section, State Bar of California
Women Lawyers of Alameda County

Publications
Ward, A., Disston L.G., Brenner, L., and Ross, L. (2008), Acknowledging the Other Side in Negotiation, Harvard Negotiation Journal, (24)3, 269-285